The 2023 NATAPAC sweepstakes will be held from
September 11- 30 2023.
Winners will be able to choose the prize of their choice!
This year prizes are:




Apple Ipad Air




Apple Watch Series 8




LG 70 inch UQ75 Series 4K Smart TV
Ticket prices will be:
1 ticket: $15
2 tickets: $25
3 tickets: $35
4 tickets: $45
5 tickets: $50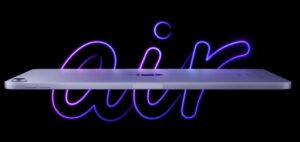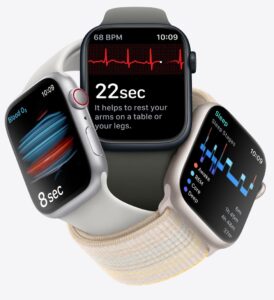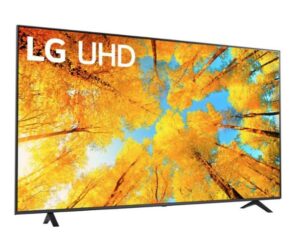 OFFICIAL RULES FOR THE NATAPAC SWEEPSTAKES
NO PURCHASE NECESSARY TO ENTER OR WIN. VOID WHERE PROHIBITED. OPEN ONLY TO ELIGIBLE U.S. RESIDENTS WHO ARE MEMBERS OF NATA'S RESTRICTED CLASS. ENTRY INTO THIS SWEEPSTAKES CONSTITUTES YOUR ACCEPTANCE OF THESE SWEEPSTAKES RULES.
National Athletic Trainers' Association Political Action Committee (NATAPAC) is the federal political action committee of the National Athletic Trainers' Association. Individual contributions to NATAPAC are used to support candidates who are running for federal office. Contributions to NATAPAC are not tax deductible. Contributions are strictly voluntary and no individual will benefit or be disadvantaged by the amount given or refusal to give. Contributions will be used for political purposes. You have the right to refuse to contribute without any reprisal. An individual is free to contribute more of less than the guidelines suggested but may not contribute more than $5,000 per calendar year. Federal law requires that our committee report the full name, address, occupation, and company name of each individuals whose contributions aggregate in excess of $200 in a calendar year. Making a contribution to NATAPAC does not increase your chances of winning. ELIGIBILITY: To be eligible to enter the NATAPAC Sweepstakes ("Sweepstakes"), you must be a legal resident of the United States, including the District of Columbia, who is a member of National Athletic Trainers' Association's (NATA) restricted class (including NATA executive and administrative personnel, noncorporate NATA members such as sole proprietors and partnerships, executive and administrative personnel of corporate NATA members who have given prior approval for NATA to solicit their employees, and the immediate family members of these groups) and at or above the age of majority in the state in which you reside at the time of entry. Void where prohibited. Winning a prize is contingent upon fulfilling all requirements set forth herein. It is the entrant's sole responsibility to review and understand his or her employer's policies regarding eligibility to participate in trade promotions. If participation in this promotion is in violation of employer policies, the entrant may be disqualified from entering or receiving prizes. Sponsor disclaims any and all liability or responsibility for disputes arising between an employee and his or her employer related to this matter, and prizes will only be awarded in compliance with the employer's policies. SPONSOR: The National Athletic Trainers' Association Political Action Committee (NATAPAC), located at 1620 Valwood Pkwy #115, Carrollton Texas 75006, is the sponsor of the Sweepstakes ("Sponsor"). TERM: The Sweepstakes begins at 8:00 AM Central Time (CT) on September 11, 2023 and ends on September 30, 2023 at 11:59 PM CT. HOW TO ENTER: No purchase necessary to win. Void where prohibited. Entrants may enter in several ways: (A) You may enter the Sweepstakes during the Term directly from Sponsor in one of the following ways (1) send this form via email to madisons@nata.org (2) call 972-532-8847 (3) send this form via mail to NATAPAC at 1620 Valwood Pkwy #115 Carrollton, TX 75006 (NOTE: Mail-in entries must be received by September 30, 2023 to be considered for the drawing); or (4) online at: https://tinyurl.com/3bx87ufn. Each entrant will be required to provide his/her name, home address, phone number, and e-mail address or entrant must provide Sponsor with a completed Entry Form. Upon receipt of your entry, NATAPAC will enter your name in the Sweepstakes. To confirm entry, NATAPAC will send you an email or notify you in person, if applicable. Contributions are not tax-deductible. FEC regulations prohibit corporate checks or credit cards. (B) You may enter without purchase during the Term by sending Sponsor an email titled "FREE ENTRY TO SWEEPSTAKES" at madisons@nata.org with your first and last name, complete address, preferred phone number, NATA member number and e-mail address. Upon receipt of your email, Sponsor will enter your name in the Sweepstakes. As proof of entry, NATAPAC will send you an email confirming your entry. LIMIT: YOU MAY ONLY ENTER ONCE PER DAY, REGARDLESS OF THE METHOD OF ENTRY. Subsequent entries will be disqualified. All entries become the property of Sponsor and will not be returned or acknowledged. Sponsor is not responsible for any non-intentional, incorrect or inaccurate information associated with the Sweepstakes or for any technical or human error that may occur in the administration of the Sweepstakes. Sponsor assumes no responsibility for, and hereby disclaims any liability resulting from, any error, omission, interruption, deletion, defect or delay in the operation or transmission of any entry, or the destruction, unauthorized access to, or alteration of, entries. Sponsor is not responsible for any problems or technical malfunction of any telephone network or lines, computer networks, servers or computer network providers, computer equipment, software, hardware, e-mail or any combination thereof, including injury or damage to entrants or to any other person's computer related to or resulting from participating in this Sweepstakes. If, for any reason, the administration, security, fairness, integrity or proper conduct of this Sweepstakes is corrupted, Sponsor reserves the right at its sole and exclusive discretion to cancel, terminate, modify or suspend the Sweepstakes. Sponsor is not responsible and disclaims all liability for any injury to person or property in relation to this Sweepstakes. ANY ATTEMPT BY AN ENTRANT OR ANY OTHER INDIVIDUAL TO DELIBERATELY DAMAGE OR UNDERMINE THE LEGITIMATE OPERATION OF THIS SWEEPSTAKES IS A VIOLATION OF CRIMINAL AND CIVIL LAWS. SPONSOR MAY SEEK DAMAGES FROM ANY ENTRANT OR OTHER PERSON ENGAGING IN SUCH A VIOLATION TO THE FULLEST EXTENT PERMITTED BY LAW (INCLUDING ATTORNEYS FEES, COURT COSTS AND EXPENSES). PRIZE DRAWING: The potential winners will be selected via random drawing on October 5, 2023 and notified within five (5) business days of the drawing by mail, phone, or email. If prize or prize notification is returned as undeliverable, the prize is forfeited and Sponsor may select an alternate potential winner from all remaining eligible entries. PRIZE & ODDS OF WINNING: Three winners will be drawn and each winner will pick their choice of prize out of the three prizes offered. The prizes for the 2023 sweepstakes will be: Apple Ipad Air with an approximate retail value of $550; Apple Watch Series 8 with an approximate retail value of $550; LG 70 inch UQ75 Series 4K Smart TV with an approximate retail value of $599. Pictures shown in any promotional materials are for illustration purposes only. All other details of the Prizes not stated herein are at the sole discretion of Sponsor. Prizes are not transferable or substitutable, except by Sponsor, who in its sole discretion may substitute a prize with one of equal value. Odds of winning depend on the total number of entries received. LIMIT ONE PRIZE PER FAMILY PER HOUSEHOLD. WINNER NOTIFICATION: Potential winner will be notified via mail, email, or phone within five (5) business days of the prize drawing. All taxes, costs and fees associated with prize or prize delivery or acceptance not specified are the sole responsibility of the winners. If the prize is not claimed within thirty (30) days of notification by Sponsor, an alternate potential winner will be selected by a new drawing from all remaining eligible entries. Where permitted by applicable law, the winners may be required to sign a Declaration of Eligibility, Release of Liability and/or a Publicity Release. Failure to return the required documents within the time period specified may result in forfeiture of prize and random selection of alternate potential winner from remaining eligible entries. GENERAL: By entering this Sweepstakes, entrants agree to abide by these Official Rules. All applicable U.S. federal, state, municipal, and local laws and regulations apply. All entries will be deemed made by the authorized account holder of the e-mail address submitted at the time of entry, and any potential winner may be required to show proof of being the authorized account holder for that e-mail address. The "authorized account holder" is the natural person assigned to an e-mail address by an Internet service provider, online service provider, or other organization responsible for assigning e- mail address for the domain. Winners agree that their name, photograph, videotape, likeness or statement may be used for advertising and publicity purposes in any media as Sponsor and its agents so determine without any further compensation or consideration, except where prohibited by law. Any entry blanks or other materials that are incomplete, illegible, altered, counterfeited or tampered with or obtained other than through legitimate and authorized sources are void and Sponsor shall not be responsible for illegible, damaged, lost, forged, late, stolen, postage due, incomplete, undelivered/undeliverable or misdirected mail/entries. By entering the Sweepstakes and/or accepting a prize, each entrant releases Sponsor and each of its affiliates and their employees and representatives from any and all liability, whether directly or indirectly, for all injuries, LOSSES or damages of any kind (including death) arising out of, or in connection with the possession, acceptance, enjoyment, use/misuse of prize or arising out of participation in this Sweepstakes; and entrant waives all rights to claim punitive, incidental and consequential damages, attorneys' fees or any damages other than actual out-of-pocket costs incurred to enter. Should there be a conflict between the laws of the District of Columbia and any other laws, the conflict will be resolved in favor of the laws of the District of Columbia, without regard to its conflict of law provisions. WINNERS LIST: To obtain the names of the winners, send your request along with a self-addressed, stamped envelope, to NATAPAC at 1620 Valwood Pkwy #115 Carrollton TX 75006 (Residents of Vermont need not supply postage).